We help you increase your English level
and improve your quality of life

PRAKTIKAL Self- Training Systems
Based on the human design
Even if you think training and English are not for you!
Is your daily routine
draining

your

energy?
Is your
time limited

for activities such as training and English?
Are you tired of
traditional

training and English courses?
Do you feel
blocked and frustrated

when you speak in English?
Praktikal Self-Training Systems trainer, based on the human design, more than 25 years of multidisciplinary research, practice and experience as a teacher giving group and private lessons in many areas including Yoga and English, through brief courses and workshops focused on the necessities and circumstances of each individual, family, company or country regardless of age, gender, social status, race or beliefs.
What is
PRAKTIKAL BIOWORKOUT

Level 1 in English?
BIOWORKOUT is a super workout routine that combines several ancient techniques with a self-training algorithm based on the human design, focused to optimize time and effort to obtain maximum results.
It is the result of more than 35 years of training.

An algorithm is a formula that follows determined steps to arrive to a specific result, in this case, we affirm publicly it's the base for the most complete system on the market regarding personal training.
The
Praktikal BIOWORKOUT

in English allows you to:
1. Develop your full potential based on learning the self-training language and methods of PRAKTIKAL BIOWORKOUT LEVEL 1.
2. Improve your English in a meaningful way through a non-dogmatic self-training that will transform your life.
What are the benefits of learning the
PRAKTIKAL

self-training in English:
Improve your health and wellbeing
Improve your English in a fun way
Increase your Energy levels
Improve your quality of life
Why choose
PRAKTIKAL BIOWORKOUT

in English?
To optimize time and effort and obtain maximum results.
Experience results in terms of training and English in the short term.
To improve your English in a meaningful way.
To interact in English with other like – minded people.
To cultivate vital energy, internal silence and a peaceful mind.
To enjoy and expand your training language.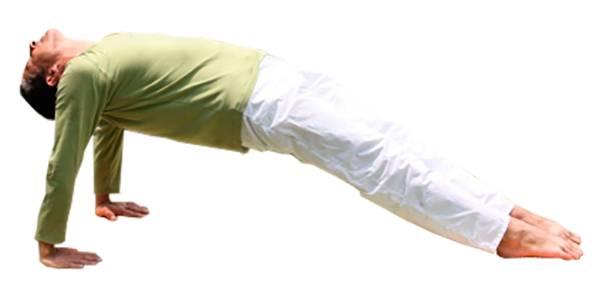 What you get with the
PRAKTIKAL BIOWORKOUT

Level 1 in English:

8 LIVE online classes  with Rodrigo Peláez – 1 MONTH – 2 classes weekly.
+ 1 face to face class in Bogota with Rodrigo Peláez – AT THE END OF THE COURSE
Weekly material: workbooks, videos and activities. 
Start date:
November 1
What time is the program?:
6:00a.m. – 7:00a.m. Colombian Time
What days of the week?:
Tuesday and Thursday
Can I join the Bioworkout either Tuesday or Thursday?:
Yes
Is training experience required?:
No 
Do I need a high English level?
No
When does the program start?:
October 4- 2022
How much does it cost? 
Before: 888.000 COP
Now:
$397.000 COP
How do I join the course?

Register here and go to PayU
Empower yourself and open to new possibilities
Start your daily personal practice now!